Dr. Judy Rosenberg, psychologist, tells us that human disconnect is at the root of our wounds.
As human beings, we need to have connection with others and the more disconnected we feel, the more difficult it can be to have healthy relationships with others.
The original cause of human disconnect happens in infancy when there is a lack of connection with the Mother and Father. This lack of bonding or connection with Mother can happen for a number of reasons including premature births, resulting in having to be in an incubator, postpartum depression or any other kind of depression, rigid rules having to do with allowing the baby to "cry out" rather than comfort and soothe the baby, personality disorders, mental illness, physical illness, addiction and even death or divorce of a parent. We also have extreme circumstances such as childhood abuse and incest.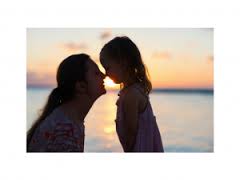 Rosenberg says that breast feeding, eye contact and skin to skin contact is very important for the infant to build a strong sense of self. When a mother or father looks lovingly into the eyes of the baby, the baby is provided healthy mirroring and gets the sense he/she is loved and valued.  If a parent is "distracted" or preoccupied, this kind of connection may be limited, or not happening at all.
Once we are adults, we can't go back and change the circumstances of our childhood but we can heal by understanding and learning how to connect with ourselves.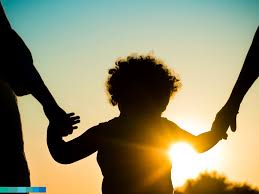 Understanding that the original relationship of baby to Mother and Father is the cause of the disconnect wound, does not mean we "blame the parent."  Developing this understanding helps the "adult child" to realize the disconnect wound was not his/her fault but healing it in adulthood is his/her responsibility.
The disconnect wound, like the sins of the Father, are passed down from generation to generation and until someone in the family tree breaks the chain by healing their own disconnection wounds, the problem will continue to be passed down.
There is a huge difference between fault and responsibility. Blaming anyone for how we feel will not help us to heal. But truly accessing our "feeling" states will help us reconnect to ourselves, to God/ Spirit and to each other in a more authentic way. Continue reading The Core of All Wounds →