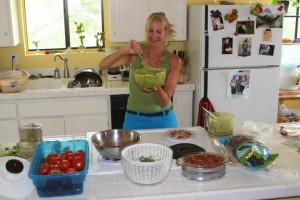 Although I have been vegetarian most of my adult life, in this past year I have committed to a 100% whole food, plant based diet without any animal products.  For me that meant dropping the dairy and eggs.
Some may think such a diet is extreme and people always ask me where I get my protein.
Well, first of all let me address what is extreme.  The extreme cruelty and torture of innocent beings just so we can have a slab of dead flesh on our table is extreme.  If you have ever watched a video about what happens at those slaughter houses, you would think it was extreme too.
What is extreme is that over 56 billion farm animals are slaughtered every year by humans for our selfish consumption.  Some people will tell me that this is the purpose of these animals.  I can't wrap my head around this kind of thinking.  How could it possibly be the purpose of an animal to suffer extreme conditions and torture at the hands of mankind?
Some "spiritual thinkers" say that these animals have a karmic contract to  be our food.  Really?  This kind of statement feels like an unconscious justification for something one is afraid to look too closely at, for fear they just might have to make a change.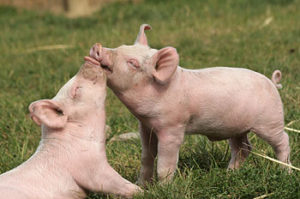 Farm animals, like goats, cows, pigs and chickens are conscious beings.  They have eyes, ears and feelings.  Whoever said these animals don't feel or are too stupid to know what is going on, has never spent time with such an animal.  If you love dogs or cats or horses, you love animals and need to consider if your personal daily activities are both environmentally friendly and animal friendly. Continue reading Why I Eat a Vegan Plant Based Diet →