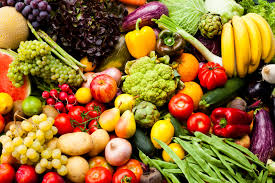 I have always been conscious of my health, studying and experimenting since I was in my twenties. There is no doubt that the topic of diet is very confusing. What is the most optimal diet for health, weight loss and stability and longevity?
Well popular "lifestyle" diet information ranges from low carb, high fat, moderate protein to high carb, low fat, vegetable protein to anything and everything in between. We have the raw food diet, the paleo diet, the starch diet and so many others to choose from. We have meat based, vegetarian and vegan diets. What diet is right? What is the best diet?
I don't feel there is ever a one size fits all for diets, however I have been a vegetarian since my twenties and for both ethical and health reasons I have remained vegetarian. I recently watched the film "Cowspiracy" on Netflix, which lit a fire under me to move towards veganism. The problem was that I was a low carb, high fat vegetarian at the time and my diet consisted of a lot of cheese, eggs and butter. It would be difficult to be vegan on a low carb diet unless you ate mostly vegetables, nuts and seeds. That did not feel optimal to me at all, so I knew a diet change was necessary.
When I initially went low carb I weighed 137 pounds on my five foot eight inch frame and was feeling a bit dumpy. I had maintained a weight of around 130 pounds my whole adult life, after recovering from an eating disorder in my late teens. Now my weight was creeping up and I knew I needed to take action before it got out of control. I did some research and decided to give the "low carb, high fat" diet a try. Continue reading Why I went from a Low Carb High Fat Diet to a High Carb Low Fat Diet →