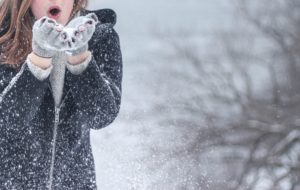 We are approaching the Winter Solstice, which is the darkest time of the year in North America. Although I can enjoy and appreciate all four seasons there is something really special about the Winter Solstice.
It is not just the Christmas season that makes this time of year special.  Christmas has become more a retail holiday then anything else.  It feels like the true meaning and the sacredness of the season has been lost in a maze of shopping and busy-ness.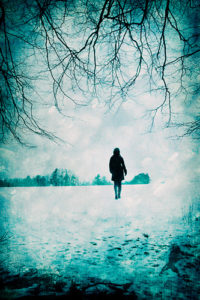 What makes the time of Winter Solstice special is that it is a time where nature turns inwards.  In nature it is a time of stillness and quiet.  Even the snow fall is quiet.  It is also the darkest time of the year and the dark is a time of rest and reflection.  The Winter Solstice is inviting us to be still, to go within, and to reflect on our inner life.  It is a time of introspection.
The bear hibernates in the Winter and yet in the Native American Medicine Card Deck, the bear is the symbol for introspection.  Hibernation equals introspection.  We equate hibernation with a long sleep; a long rest.  But hibernation can also be a time to withdraw your energy from the outside world and bring it to the inner world.
There can be a conflict between the demands of the holiday season and the natural inclination to retreat to that quiet place within.  My suggestion is to find the balance.  If you enjoy shopping for gifts and taking part is the holiday festivities, by all means, make time for this. But  ask yourself why you are doing what you are doing.  Is it because you truly enjoy it?  Or is it because you feel it is expected of you?
Peace, Love and Joy are all words you see in relation to the Christmas season.  So, we need to ask ourselves.  Does this bring me Joy?  Do I feel peaceful?  Is this the most loving thing I can do for myself?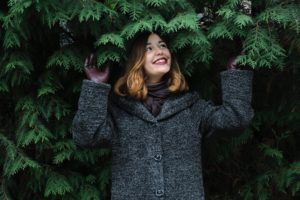 There are other ways to show your love then buying a bunch of stuff, spending a ton of money and even going into debt.  How is it "self loving" to go into debt to show your love to others?  Perhaps you can find other ways to show your love.  The best way to show your love is to be the loving person you have come here to be.  Be love!  And the best way to "be love" is to spend time going within and connecting to the voice of love within you.
The darkness is a call to find the inner light.  It is a call to enter the stillness and connect to the nature within you.  Nature is our greatest teacher as it shows us the seasons, the cycles and the rhythms of life.  Life is ever changing.  It is a process of death and rebirth.  It is the process of life bursting forth and then retreating back within.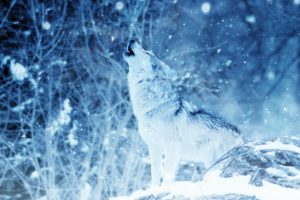 Although as human beings we have disconnected from nature, we are nevertheless a part of the whole.  We may feel separate from nature, but we are not separate.  The cycles and rhythms of nature affect how we feel inside and invite us to connect more deeply.  It is important to pay attention, watch, listen and immerse ourselves in nature.  It doesn't necessarily mean we need to go out and sit in the snow; but we can let the snow time remind us to retreat within and be in that "peaceful" place.
This time of year can be very difficult for people; especially if there has been a death, divorce, break-up or anything that leaves a person feeling alone.  The holiday season is a festive time where it is tradition to gather with family and loved ones and celebrate with food, gifts and togetherness.  When you don't have a good relationship with your family, have lost someone close to you and don't have anyone to celebrate with, it can feel very lonely and isolating.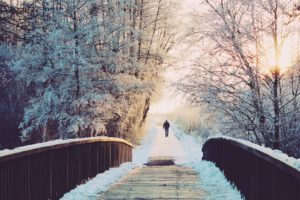 If you are finding yourself feeling sad, lonely or isolated this holiday season, think of nature and the Winter Solstice.  It might be helpful to change your perspective; because when you think that everybody is having a great time and you are left alone, it only makes matters worse.  But if you make a decision to find the gift in the quiet; in the stillness; you can create a different experience of the holiday season.
Y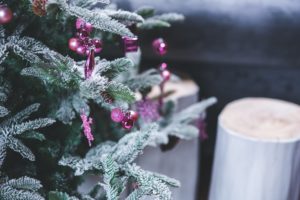 ou might choose to celebrate the Winter Solstice by stringing up a bunch of lights and lighting candles.  You can create your own traditions and even make a decision to stop participating in the commercial aspects of the season.  I will often throw a party for my friends and share my healthy treats that I make.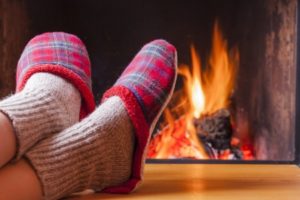 For me this is a time of quiet reflection and spending time with a few people I enjoy being with.  Together we enjoy the lights, the candles, Classical Christmas music and my amazing healthy treats.  There may not be gifts underneath my tree, but I do love decorating a live tree every year.  It is my way of bringing nature indoors.  I love the pine scent and the lovely decorations.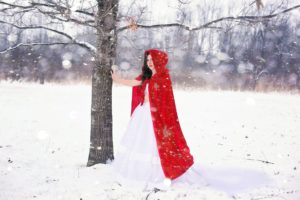 Perhaps you can look at the Winter Solstice time as a time to reboot your inner life.  Reflect on what really does make you happy.  What really is important?  What brings you joy?  What gives you life?
How could you make a New Years resolution to live your life more empowered, more true to yourself and more filled with self love?
When we live in tune with the "Self" and listen to the still, small, voice within, we find our peace and we find our joy.
Happy Solstice to you!
Happy Holidays!
May you be blessed!