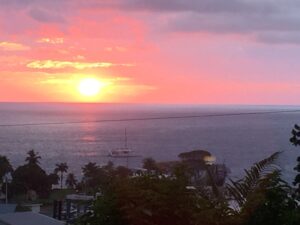 I left for Costa Rica on the 11th of January, leaving behind the faster paced life in the U.S..
Sometimes entering another Country is like entering another world.
Some things in the City of San Jose, where our plane landed are much the same as any City.  It is busy, full of hustle, bustle and fast food restaurants making any U.S. fast food junkie feel right at home.  But once our Taxi began to take us on our very long journey over the tallest mountain in Costa Rica, life began to take on a different flavor.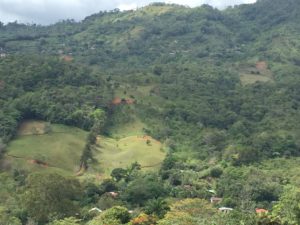 We opted not to rent a car, which we could see was a very wise choice after witnessing the traffic and frightening driving practices in San Jose. Many people ride motorcycles and dart between cars in the small space between lanes.  As we made the journey up the mountain it was typical to pass big trucks and buses when you couldn't see what was around the next bend.  We held our breath a lot and prayed for our safe arrival to our Quebradas home outside of San Isisdro.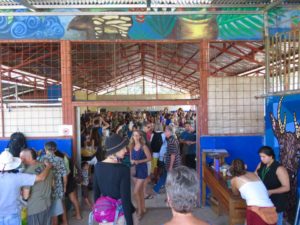 We wished to get groceries before arriving at our home so our Taxi Driver Elpedio, took us to the Ferria, which is a huge farmers market with an overwhelming abundance of fresh fruits and vegetables.  We filled our bags with melon, pineapple, grapes, coconuts, papaya, onions, peppers, avocados, potatoes, organic black and red beans and organic rice.  These were our staple foods and provided many a delicious meal.  A vegan paradise!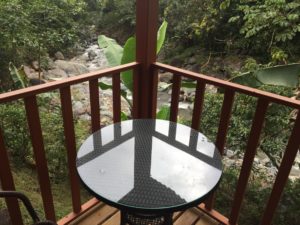 As we settled into our beautiful river front mountain paradise, I quickly noticed that our Internet connection was not very reliable and I had planned to continue taking clients while here.
The beauty of my work, is I can do it from anywhere in the world, where there is an Internet connection.  Well, my first day back to work my Internet kept crashing in the middle of my calls, causing a great deal of stress and frustration for myself and my clients.  We used a cell phone with a Verizon International calling plan as a backup, which worked most of the time, but there was a problem with the headset connection on the phone so I had to hold the headset to the connection or it would short out.  Using the speaker phone was an issue too, as it seemed to have more of an echo and I strained to hear.  It was beginning to feel as if all avenues to a stress free work week were closed off to me.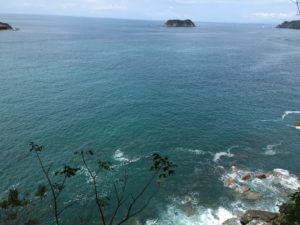 We made a trip to Manuel Antonio for four days where there was a very reliable Internet connection, so I had one very good work day where the Internet didn't go down at all.  But the next day my computer crashed.  It felt the powers of the Universe were trying to give me a sign.  "Unplug!"  I got it!  I cancelled the majority of my remaining sessions until my return to the U.S. and decided to truly unplug from the "Online" world.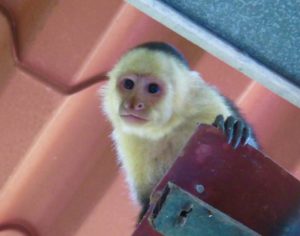 My computer wasn't working, the internet was up and down and we didn't have working Cellphones.
We had been following some of the crazy things happening in the U.S., with politics and weather, but decided it was time to unplug from the U.S. and be here now.  Be here in our slow paced pura vida (pure life.)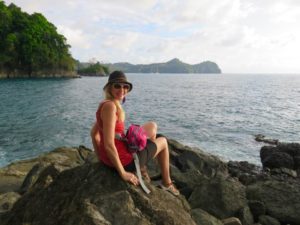 We lived like many of the locals, taking the bus everywhere and doing our best to communicate with our very limited Spanish.  We were up in the mountains most of the time but down in the beach communities there was a lot more English spoken as there is much more tourism.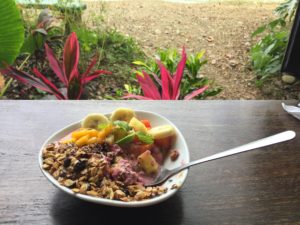 We had a favorite restaurant in San Isidro called the Urban Farm, which served a lot of fresh, organic food and many vegan options.  We would hang out in the back garden and speak to many English speaking ex pats who lived in the area or were visiting from somewhere else.  The owner, Kurtis, is an American married to a Tico woman and they run the restaurant together.
Most expats who live in Costa Rica love living here and have adjusted to the differences.  A woman who has a booth at the local Ferria (Farmers Market) said she has lived here for fifteen years and loves it more and more all the time.  I get a sense this place really has to grow on you because there are a lot of differences from Western Culture.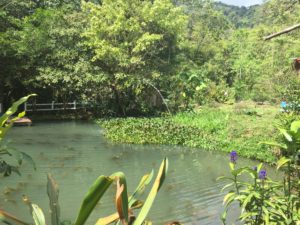 We are very privileged in the U.S., in spite of its issues.  Things we take for granted become obvious once you enter a third world or developing Country.  For example in both Costa Rica and Brazil they don't have plumbing that allows for waste paper.  You must put your toilet paper in the trash and take the trash out often.    There is no hot water in the sinks and some don't have hot water showers either.  But the hot water showers are "on demand" hot water that is generated from the shower head.  We do our dishes and wash our clothing in cold water.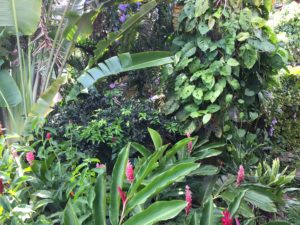 Dryers are a luxury.  Many places I have stayed have washers but not dryers.  You must dry your clothing on a clothes line, which I do at home most of the time anyway, except for here, it is so humid that nothing dries very quickly.  In Arizona my clothing may dry in a few hours, but sometimes it takes a few days to dry here in Costa Rica and our clothing is still always a bit damp.  Bath towels are always damp.  It is rare to have a dry towel.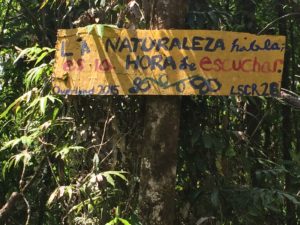 Even in the dry season here, it is humid and their is still rain.  But the temperatures don't fluctuate much as we are in the tropics.  In the mountains the temperatures are usually in the seventies and at the beaches they can be in the high eighties and nineties with very high humidity.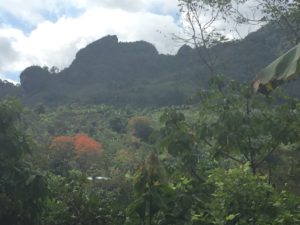 There are crazy laws everywhere but the longer I stay here the more I learn about the laws that protect the Tico people but not the foreigners.  I thought it was pretty cool that you could hire a gardner and a house keeper here for very little money, but there was something I didn't know.  If you employ a Tico housekeeper or gardener you are responsible for paying their insurance and should they be injured while in your employment, whether or not they are injured while working for you, you are responsible for their salary while they are recovering.  If a woman gets pregnant while working for you, you are responsible for paying for her care until the child turns eighteen.  That is enough to scare many people away from hiring a Tico to work for them. It is a sad law because the unemployment rates are very high and the people need the work.
People drive really crazy here and the laws are in favor of the driver and not the pedestrian, so pedestrians have to be very careful.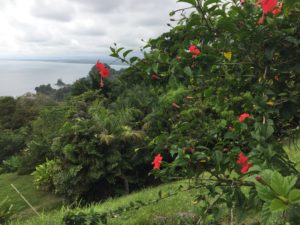 But even with the crazy laws, the poor Internet, the insane driving, the intense rainy season, and lack of conveniences of modern society, (such as amazon prime,) many expats love it here and would never leave.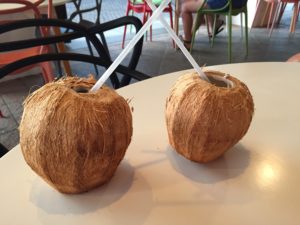 Costa Rica has curbed both my Internet addiction and my Amazon Prime addiction.  We don't often realize how much we are addicted to such things until we don't have them.  On the other hand, I am walking much more, eating more fruit, learning Spanish (very slowly) and living a much slower pace of life.
I probably won't realize how my life has transformed until I return back to the U.S..
I remember returning from three months in Brazil and when I hit the Orlando Airport it was like walking through a time warp.  I had a very difficult time adjusting to the chaotic and fast paced energy.  Thankfully I was on my way to Sedona, Arizona, which was much quieter.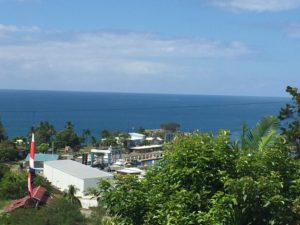 Somehow I think a place like Costa Rica grows on you.  One may not realize how much they love it until they leave.
For me, time will tell.  I miss my bathtub, my good Internet connection and my very comfortable bed the most.  But for now, I am enjoying the pure life!
Pura Vida!