Happy New Year!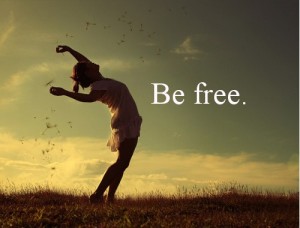 The first of the year is a great time to clear the slate and start fresh with a dedicated commitment to yourself and creating the life you really want to live.
If you have been suffering or living in a lot of pain, perhaps it is time to go deeper into it, understand it and find a way to release your pain and move towards greater and greater joy. Joy and pain are on opposite ends of the same spectrum, so the deeper you feel the pain, the deeper you will also experience your joy.
This month I am resurrecting my "Healing Core Pain" tele-class to assist you in moving through your pain which ultimately leads you out of pain. In this class you will have the opportunity to confront your pain on a deeper level and learn tools to help you to cope, tolerate and be with your pain so that you are no longer running from it or trying to escape it.
The more you are able to cope with or tolerate your pain, the less you will need addictions and dysfunctional relationships to distract you from it. When you can move through pain and to Joy you can re-create a life that is fulfilling and say "no" to relationships where you don't feel loved, cared for or supported.
Ultimately your greatest relationship is with yourself and so you need to learn to be with yourself, regardless of what you are experiencing. You need to be able to confront pain and loneliness. The more powerful your relationship with yourself, the less you will need to project your unhealed wounds onto others or take on the projections of others. You will "know yourself" and know what belongs to you and what doesn't.
Pain is a part of life and we can never truly avoid it. Stuff happens. But we can develop a much more powerful relationship with our pain and move through it much more quickly, each time there is a painful occurrence in our lives.
I invite you to join me for my four week tele-class "Healing Core Pain" and change your relationship to your pain. This class will be a combination of lecture, support, hypnotherapy and guided process.