Tuesday August 8th 4pm PST / 7pm EST on Pandora's Box with Kaleah
This week I would like to invite you to visit one of my first shows recorded six years ago when I first started broadcasting under the show name "Dispelling the Myths."
There is some excellent content that has been buried so deep in the archives that most people probably are not finding them. So I will be re-broadcasting some of these shows.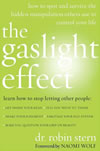 "Am I Going Crazy" is an interview I did with Robin Stern, author of "The Gaslight Effect."
How to Spot and Survive the Hidden Manipulation Others Use to Control Your Life. Join us as I interview Dr. Robin Stern, the author of "the Gaslight Effect" as we explore the common narcissistic behavior called "Gaslighting." Find out how this subtle form of manipulation can cause an individual to believe she is going crazy!