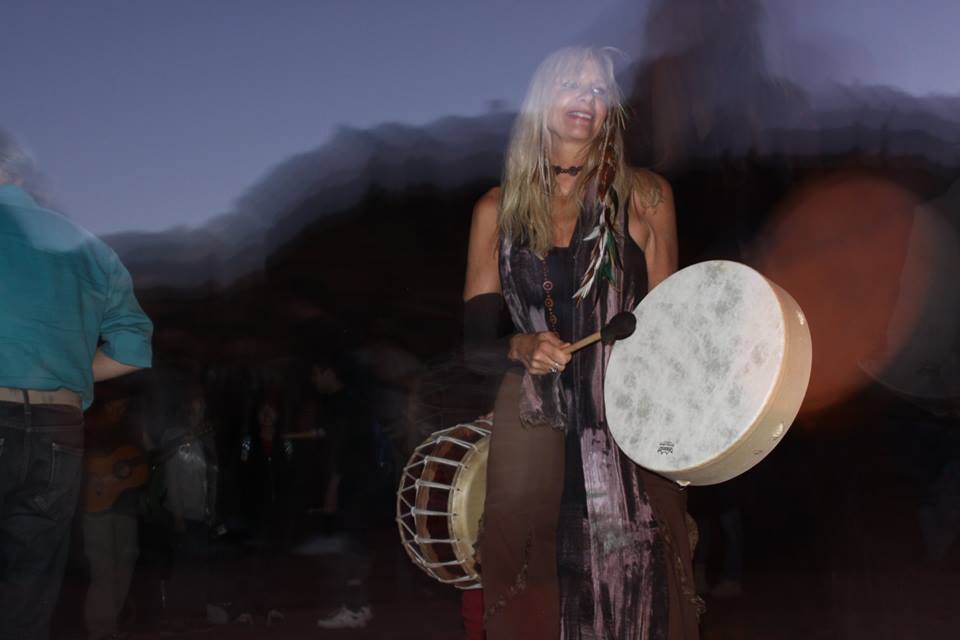 The energy on the planet, especially in the U.S. is very intense right now. That intensity has found its way into my life, even as I have done my best to stay positive and anchored in love. What has been the most difficult thing for me is feeling so judged by people when I express my views, which are positive, hopeful and anchored in the vibration of love. I ask those who lash out to take responsibility for their own emotions, and they lash out more.
Finally, I resolve to disconnect from those who are expressing such hostility. But often they chose to disconnect from me first because of their disappointment in me.
I am healing some pretty deep wounds; as are we all, and one of the most difficult things to experience is feeling judged and having people disappointed in me. It triggers my core shame. I don't like the way I feel. I want people to like me! I want to be accepted. I want to be approved of. But this is being challenged right now.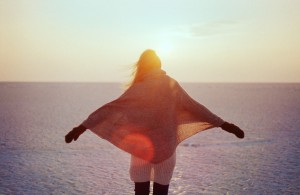 The true reality we all live in, comes from within us. No two of us truly live in the same reality. Our inner reality comes from how we view the world. Do we believe we live in a friendly, or a hostile Universe? Do we see the glass as half empty or half full? Do we see there are two sides to every argument; or are we one sided? Is it our goal to align with love? Or to passionately hold to our fear and anger?
I admit I am afraid when I feel I have disappointed others. My shame is rooted in fear. There is a fear of not being good enough. The fear of being unlovable. But I have to remind myself; it is my small, ego self that is aligning with fear and I gently bring myself back to love. In the vibration of love, we can't help but feel our intrinsic value in the world.
Sometimes when we hold the light, we have the experience of being attacked by what the light reveals.
I am a woman who speaks her truth and puts it out there for all to see, in the form of books, articles and podcasts. Whenever we express our truth, some people are triggered by it, and the first reaction is to lash out at the one who triggers you. I have had to experience that backlash for years now. One would think I would get used to it. But it can still feel really ugly! The innocent little child, within me is still shocked by the ugliness of some people's words. She thinks "why can't they just be nice?"
Ultimately I have to "be nice" to myself and do my very best not to take other's personally. As long as I find the courage to put myself "out there" for public consumption, I must risk the backlash.
With the election results, the reactions are amping up. I don't dare speak how I feel without the risk of crucifixion. I don't dare say "Hey, maybe it won't be so bad! There are some positive things happening right now in the world." If I say anything positive about Trump, I get accused of being a "Trump Supporter" and the rage falls upon me. "How could you support Trump, when he is a racist, sexist, narcissist and you are a specialist in narcissistic abuse?"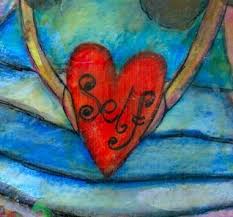 How many people who accuse me, really know my heart? An assumption is being made that has no basis in reality.
It is my intention to anchor myself in a positive and loving energy during a very tumultuous time. I am no Pollyanna, but I have learned a thing or two on my very long journey on the "Path Back to Self." I've learned that what we give our attention to is what grows in our reality. The more we sit around hating and fearing, the more our reality takes on the vibration of hate and fear, and the more of that we see in the world. On the other hand, the more we align with love and that heart energy, the more love we see in the world.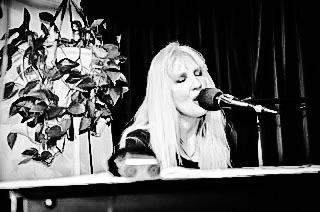 I just finished singing a few of my new songs at a Unity congregation. It was so powerful to sing these songs about coming together in the energy of love, and having a whole group of people completely "get it!" YES! The love in that room was so strong. There were tears! There was healing! My heart was bursting open! It feels so good to be received after feeling so attacked.
But still I must realize. Whether my voice triggers love or hostility, neither one really have anything to do with me. It is simply what my presence triggers. It just feels so much better to have my presence trigger an open heart and a pouring out of that good "love" energy!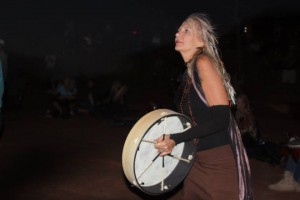 I will continue to be true to myself and speak what is in my heart. I will do my best to be allowing of others being exactly where they are and not take it personally. I have to keep reminding myself. "This is not about me!"
I really have to practice letting go of my attachment to other people's reality. It is okay they think, feel, believe as they do. It is their choice! It is their reality! And…it has nothing whatsoever to do with me!
The reality right now is Trump is our new President! We can't change that! Well, some people are trying.
The Serenity Prayer says "God, grant me the serenity to accept the things I cannot change, the courage to change the things I can, and the wisdom to know the difference."
Whether we like it or not….Trump is President. Now what are we going to do with our energy? Are we going to continue campaigning? Are we going to continue slinging hate and judgement at each other? Are we going to find others to discharge our fear onto? Or are we going to find the courage to change what we can?
We may not be able to change a Trump presidency; but we can change our inner reality and where we focus our attention.
Maybe some are just not ready yet, and that is okay. It is okay to be in shock, disbelief, and to be afraid. It is not okay to lash out at others because you are in shock, disbelief or fear. Be wherever you are. Just take responsibility for your words and actions. Be where you are and allow others to be where they are.
I am making a conscious choice to align with the energy of love and not fear. This is where I am! Join me if you would like. I would love your company!