Tuesday April 7th, 2015 4pm PST, 5pm MST, 6pm CST, 7pm EST on Pandora's Box with Kaleah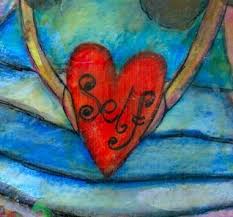 From Self Loathing to Self Loving begins a new series on Pandora's Box where I explore this very important topic of how we stop treating ourselves poorly and begin to really love ourselves. It is easy to say "I need to love myself more" but self love is a very complex process. We must learn how to effectively confront the old "self loathing" programs and clear out core limiting beliefs, toxic emotions and addictions that keep us in the cycle of self abuse.
Those caught up in the cycle of narcissistic abuse will really find value in this series because the more you clear out the old "self abuse" programs and begin truly loving yourself you will no longer tolerate abusive behavior from others. There is no better way to leave behind toxic patterns then to truly embrace self love.
Join us for this series and begin making changes in your life today!
Listen Live on Blog Talk Radio