Projecting Our Inner World Out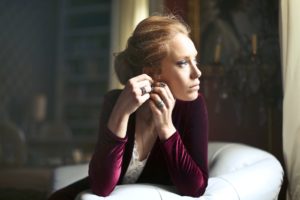 Most people have fears and insecurities to some degree, although some are much more insecure than others.  What often happens with our insecurities is they get projected onto the outside world.  Someone might feel they are a little overweight and imagine everyone is looking at them thinking they are overweight and unattractive.  It is really that the individual feels overweight and unattractive so develops a belief that others are perceiving them this way.
This dynamic happens frequently and is at the root of low self esteem.  In order to boost self esteem one must pay attention to the thoughts and feelings going on in the inner world and realize they are just that;  their thoughts and feelings.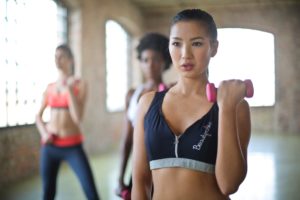 When you believe how you are feeling about yourself, or how you are perceiving yourself is how others are perceiving you, you begin imagining that others are judging you, the way you are judging yourself.  This makes you very sensitive to the way other people see you.
Although this dynamic is common, it can get way out of control in some people to the point where their self worth plummets.  They can also lash out at their imagined enemies; those who they believe are judging them.  The deeper truth is that they are judging themselves.
This deep underlying insecurity shows up as one believing he/she is not smart enough, good enough, successful enough, attractive enough and so on.  This belief, projected outwards, results in one believing others are judging them as "not being good enough."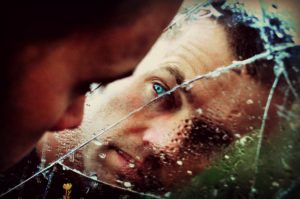 One mistake insecure people make is believing that the judgment they perceive as coming from another person is actually coming from that person.  Sure, there are plenty of judgmental people in the world.  We all judge to some degree.  But more often then not, the  judgments you perceive as coming from outside yourself is actually coming from within.
if you are fifteen pounds over your ideal weight and your friend is, what you perceive, to be the ideal weight, you might imagine that your friend sees herself as "better than," or "superior" than you are because she has achieved something you wish to achieve.  Your friend may not even notice your weight.  She might perceive that you look really good just as you are.  She may know and understand that you wish to lose weight and support you in this, but her support may feel like judgment to you.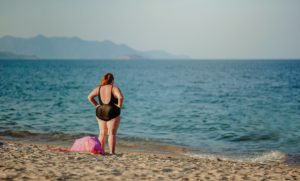 I use weight as an example here, but this dynamic happens with all of our insecurities.  If we aren't conscious of our inner judgments and beliefs, we will unconsciously project them out into the world and develop beliefs about ourselves that are really debilitating.  They are not only debilitating to the one who is projecting, but the one's receiving the projections.  This dynamic can destroy relationships.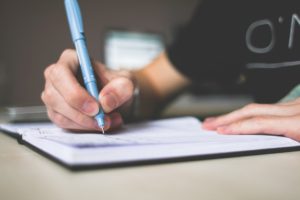 We can heal this dynamic by developing awareness about how we are perceiving ourselves.  You can do this by sitting down with a piece of paper and pen and writing down everything you judge about yourself.  "I believe I am…."  You can also write down everything you believe others are judging you for.
Some of those judgments may feel true and some may not be.  For example you may have a partner who you feel judges you quite a lot because he tells you that you need to lose weight, or start working out, or develop greater social skills or stop being such a b*tch.  You may think to yourself  "he is right" but some of those judgments may actually be coming from your partners own self judgments.
With the law of attraction, we often attract people into our lives who treat us the way we treat ourselves, so if we judge ourselves mercilessly, we may attract people who judge the same things in us that we judge in ourselves.  But if the law of attraction holds true, when we stop judging ourselves, we will stop attracting people into our lives who judge us, or if we do find that people judge us, we recognize their judgments as coming from their own insecurity.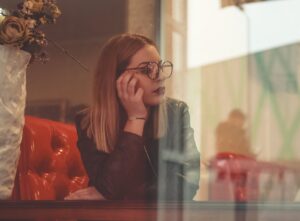 We live in a world that conditions us to believe, in any given situation, we are either inferior, or superior.  When we are in a workplace or social group, we may size up our surroundings and decide where we fit in on the inferior/superior scale.  We base our decision on what we already believe to be important criteria for success, i.e. appearance, financial status, academic achievement, age, intelligence, talent and so on.  If we score high, in comparison to our peers, we may judge/decide that we are superior, so we feel more powerful.  If we score low, we may judge/decide that we are inferior and feel disempowered.  If one consistently judges themselves to be inferior, they may develop avoidance behaviors.
One who consistently scores high on the superiority scale may actually be narcissistic.  A narcissist will normally judge themselves as being "better than" those around them.  They make this judgment to compensate for a deep seated feeling of insecurity.  Their superiority complex will cause the narcissist to believe they are more attractive, talented, intelligent or successful then they actually are, and they develop a belief they should receive "special" treatment.  Many narcissists will actually excel in the outside world because their belief in their own superiority allows them to climb the ladder of success quite easily.  They simply believe they deserve to have the higher position, or the "sale" or "the attractive partner" or whatever it is they are striving for.
We can learn from the narcissistic mind, that when one believes he/she is "deserving" of all the good things in life, he/she is more likely to get it.  We don't want to strive to be narcissistic, but some of us could stand to have a little more "healthy narcissism."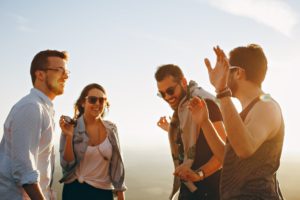 Developing a positive belief in ourselves is healthy, and necessary for our own success and happiness.  But developing a positive belief in ourselves involves balancing the scale between superiority and inferiority.  If we can learn to see that we are all equal in the eyes of the Creator, regardless of our appearance and achievements, we can stop sizing ourselves up as "better than" or "less than."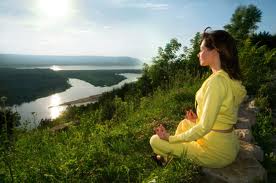 The greatest success any human being can strive for is "inner success."  Peace and happiness, the most important qualities any of us could have, comes from within.  Our happiness is not a product of our accomplishments or our appearance.  It is in our ability to be comfortable and at peace in our own skin.  We can't be at peace with ourselves if we are always judging ourselves, and others.  What we judge in others, we also judge in ourselves.  Making peace with the "SELF" is important.
Developing a belief in your own "goodness" is also important.  We have to stop judging ourselves as good/bad, right/wrong, inferior/superior, fat/skinny, success/failure.  We are human beings and we sometimes do things we wished we hadn't done.  We sometimes are wrong.  We sometimes fail!  But we also do many good things in our lives.  We succeed!  We do the "right" thing.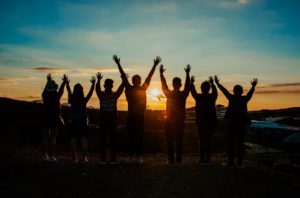 We need to understand that we are developing and growing every day.  At least those of us who have the ability to learn from our mistakes.  We all make mistakes.  We all do things in our lives that hurt other people.  And most of us do a lot of good in the world.  Striving to be a "perfect" human being is only going to bring you pain and suffering. No human being is perfect!
By our nature, we are imperfect and the more we can accept the imperfections in ourselves, the more we can accept the imperfections of others.  "He who is without sin, cast the first stone."  Jesus made this comment because he knew that we are all imperfect.  We are all fallible.
Lets embrace our human-ness and learn how to love ourselves, and others.  Lets develop the understanding that we are all deserving of love.  And that means YOU!